how other countries used it to frame their own social commentary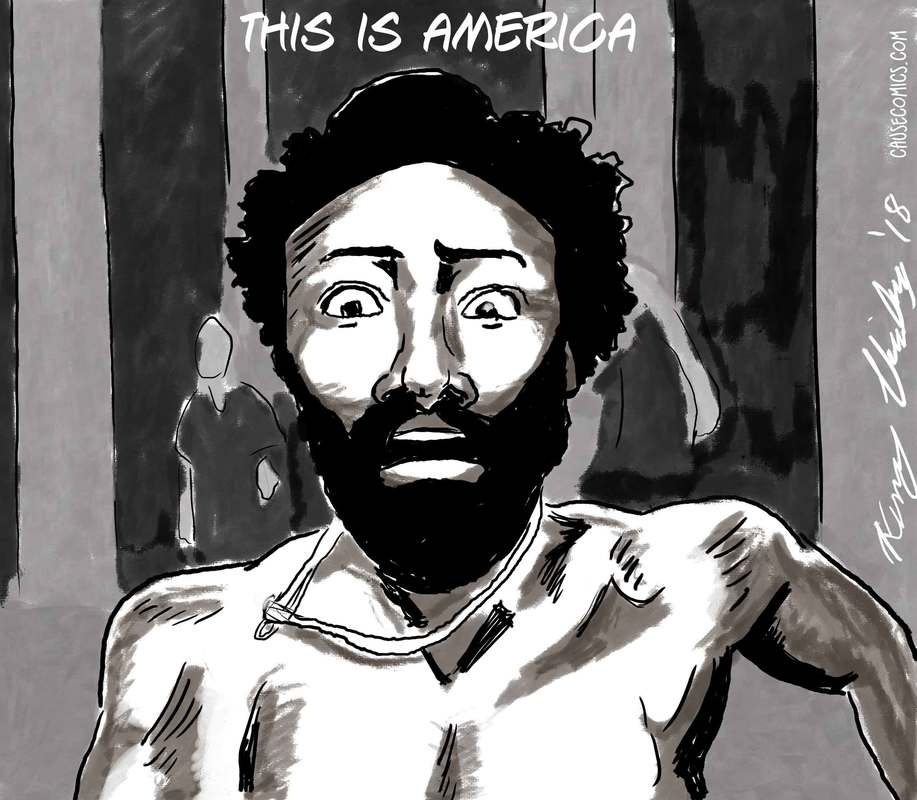 Kerry Vineberg
Calling out a movement at the intersection of art and activism felt like an appropriate first post.
If you haven't been living under a rock lately, chances are you've seen "
This is America
" by Childish Gambino. Commentary on this music video is not new.
There are hundreds of reaction videos, articles, and discussions about the layered meanings... violence, race, dehumanization, poverty, and other social problems among them. Artistically, i
t's both catchy and shocking.
Others have examined the song's symbolism in far more depth than I can. I won't get into that here.
Instead, I wanted to take note of and curate some of the international music videos that "cover" this song. I focused on the ones that aren't strictly humorous but also include social commentary.
These are new songs. Sure, they use the general tune and share some stylings. But they address their own societal problems, in their own language, setting, and flavor. Many have low budgets but are high on talent and creativity.
I was amazed by the range of countries that responded.
The collection below is a testament to the power of Childish Gambino's song. He created a platform for many musicians to speak up and be found. This is the pinnacle of what socially active art can do. I hope this collection inspires you and helps spread the thought-provoking messages of these artists. Together, they're a fascinating window into social issues worldwide.
Disclaimer: Please watch at your own risk. I do not understand every language represented here (though some provide translations in closed captioning). Given that they are critiques, the words and visual content may sometimes be disturbing.
Honorable outliers:
IRAQ: This is Iraq (I-NZ) While most of these videos focus on internal social issues like the original video, this one has an interesting twist, discussing the influence of the U.S. war on Iraq.
SOUTH AFRICA: This is South Africa (Jovislash) This artist chose to focus completely on one social issue.
If you have a favorite I missed, let me know in the comments.